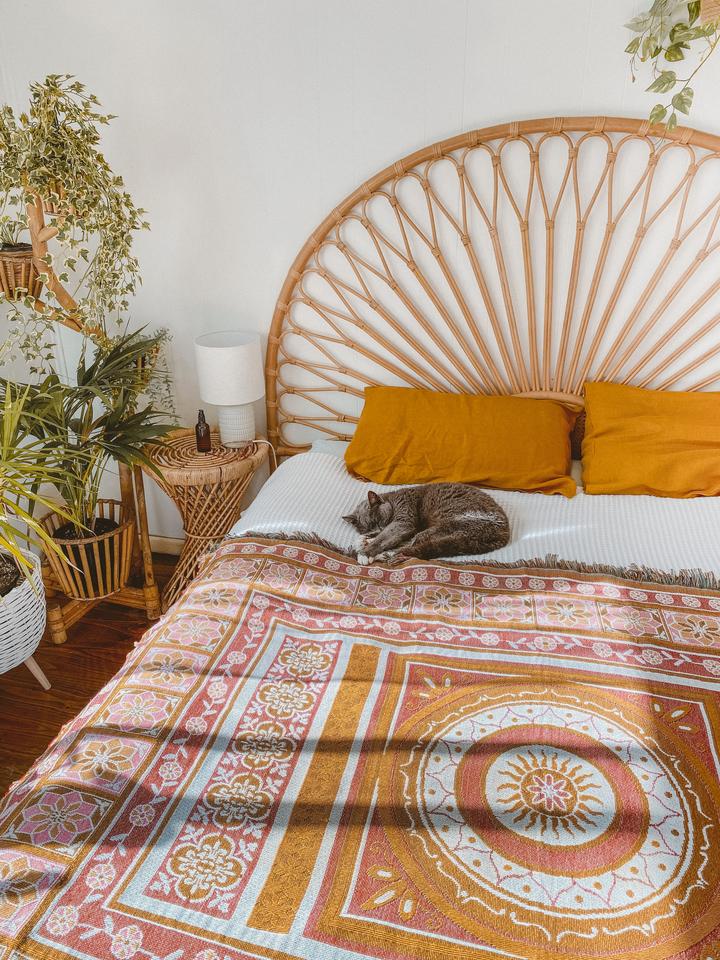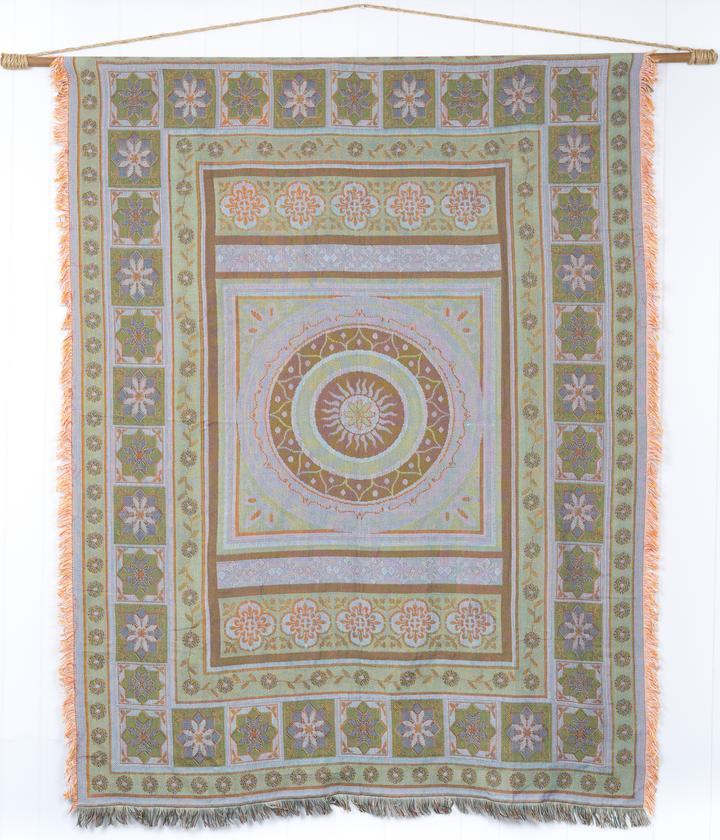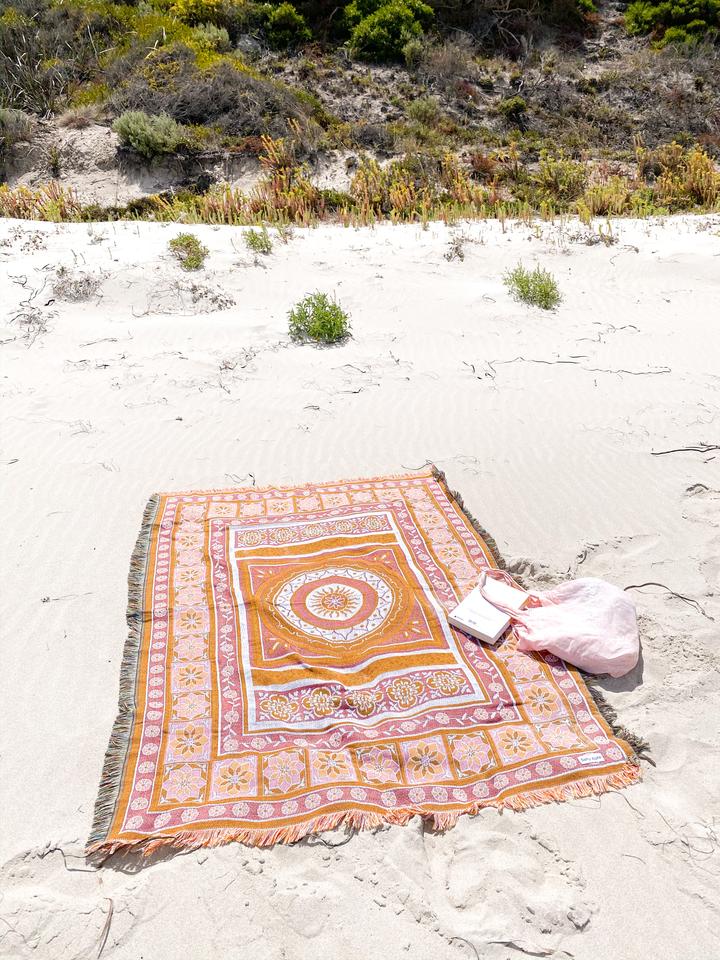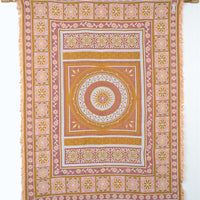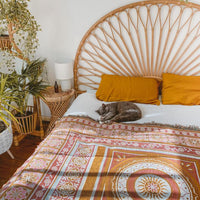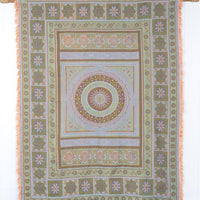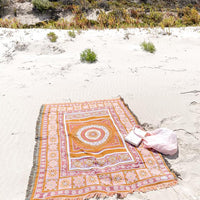 These beautiful woven Rugs are designed exclusively by Salty Aura, featuring unique vibrant designs. They are soft and non-irritant with good air permeability, keeping the wind off your skin on those cold nights. The tightly woven material also allows it to be used as a picnic rug, shielding you from the sand, grass or prickles. We would describe them as being as thick as a towel. 
Now made with 100% recycled cotton. Threads are made using offcuts from clothing and textiles, avoiding the need to grow new cotton.
The Oasis rug features orange, yellow and pink tones.
Measures approximately 160 x 200cm / 1.4kg for the large rugs and 130 x 180cm / 1kg for the small.
Perfect for picnics, beach days, camping, van life, interior decor, or snuggling up too
Exclusively designed by us in Australia
Made with woven cotton/polyester blend
Machine washable on cold / hang to dry / will soften with each wash
Please note that colours may appear slightly different from the images.
Shipping is on us when you spend over $150 in one transaction. All orders are packed and shipped within 24 hours
Email us at hello@friendoffranki.com.au