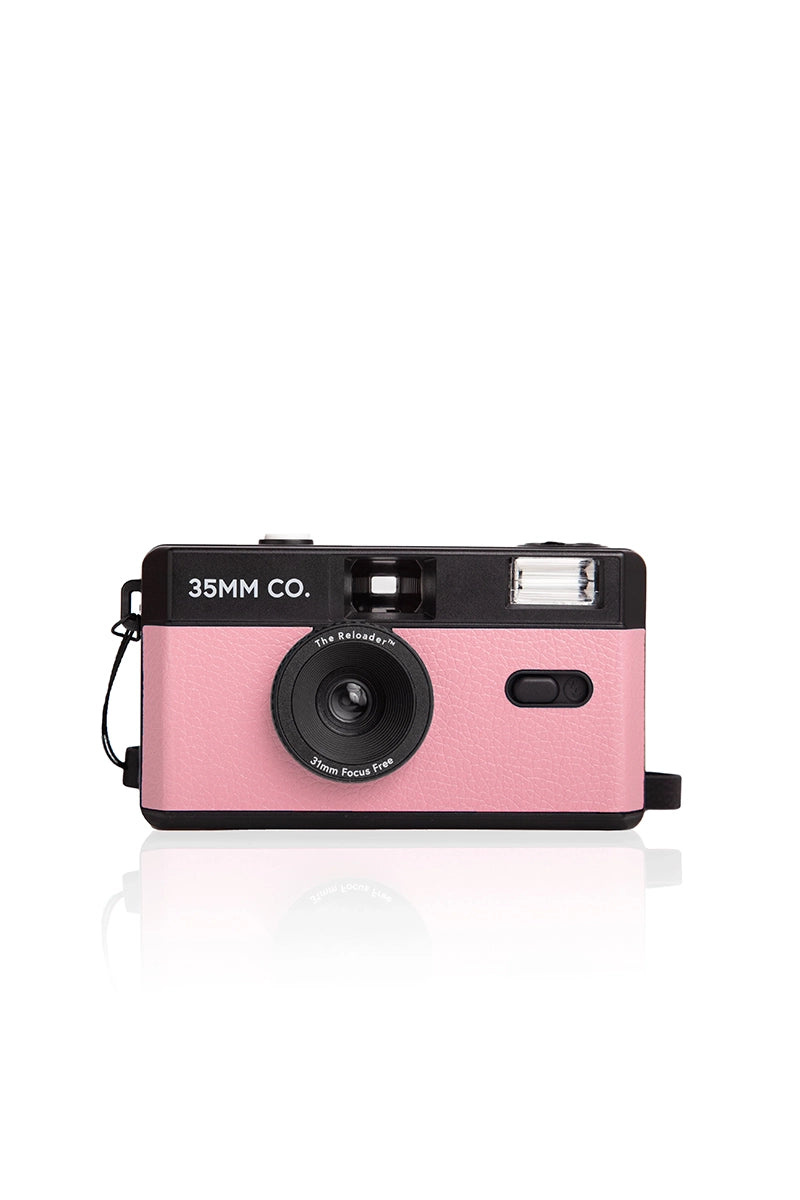 THE RELOADER REUSABLE CAMERA PINK
Reload (and relive) your greatest memories with 35mm Co's signature film camera. Designed with manual film advance and rewind functions, this repeat-use camera was made to last the distance. Pack it for travels, parties, beach days or lazy weekend bliss — whatever you're capturing, The Reloader will keep the moment alive. 
Unlike a 'disposable' that contributes to our landfill crisis, this repeat-use camera produces nostalgia through a vintage lens time and time again. Just refill with our Snap Film when you run out.

Built for beginners and available in three vivid colours, The Reloader is a must-have accessory for collectors of good times.

Extra perks include:

Built-in-flash
Compatible with all 35mm film
Focus-free lens
Vegan leather wrist strap

The technical stuff:
Lens 31mm f/9
Focus 1m to ∞
Shutter speed 1/120S Power Source: 1x AAA battery for flash (not included)
Size: 119mm (W) x 67mm (H) x 44mm (D)
Material: ABS plastic

Please note that this product does not include film - it needs to be purchased separately. 
Shipping is on us when you spend over $150 in one transaction. All orders are packed and shipped within 24 hours
Email us at hello@friendoffranki.com.au