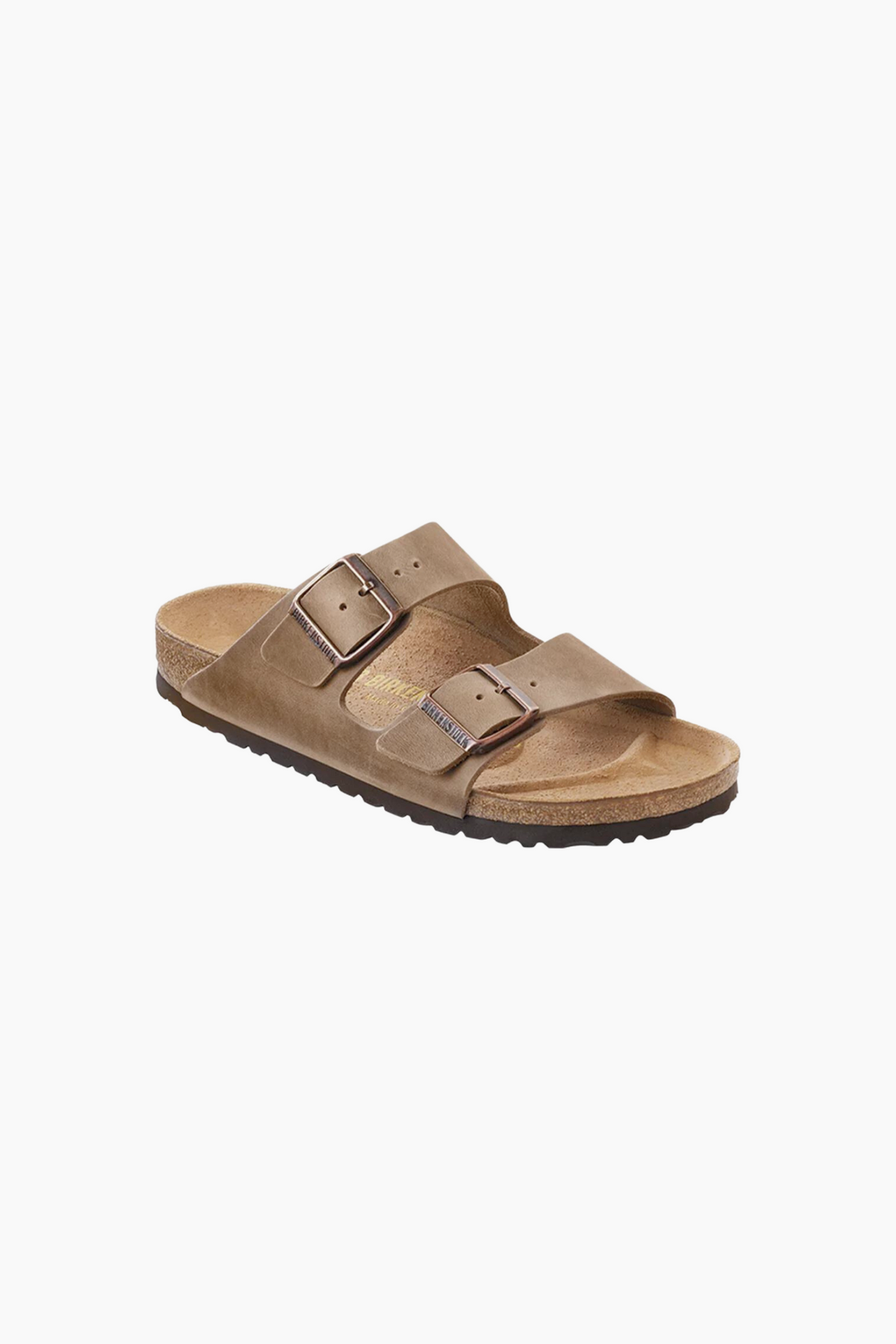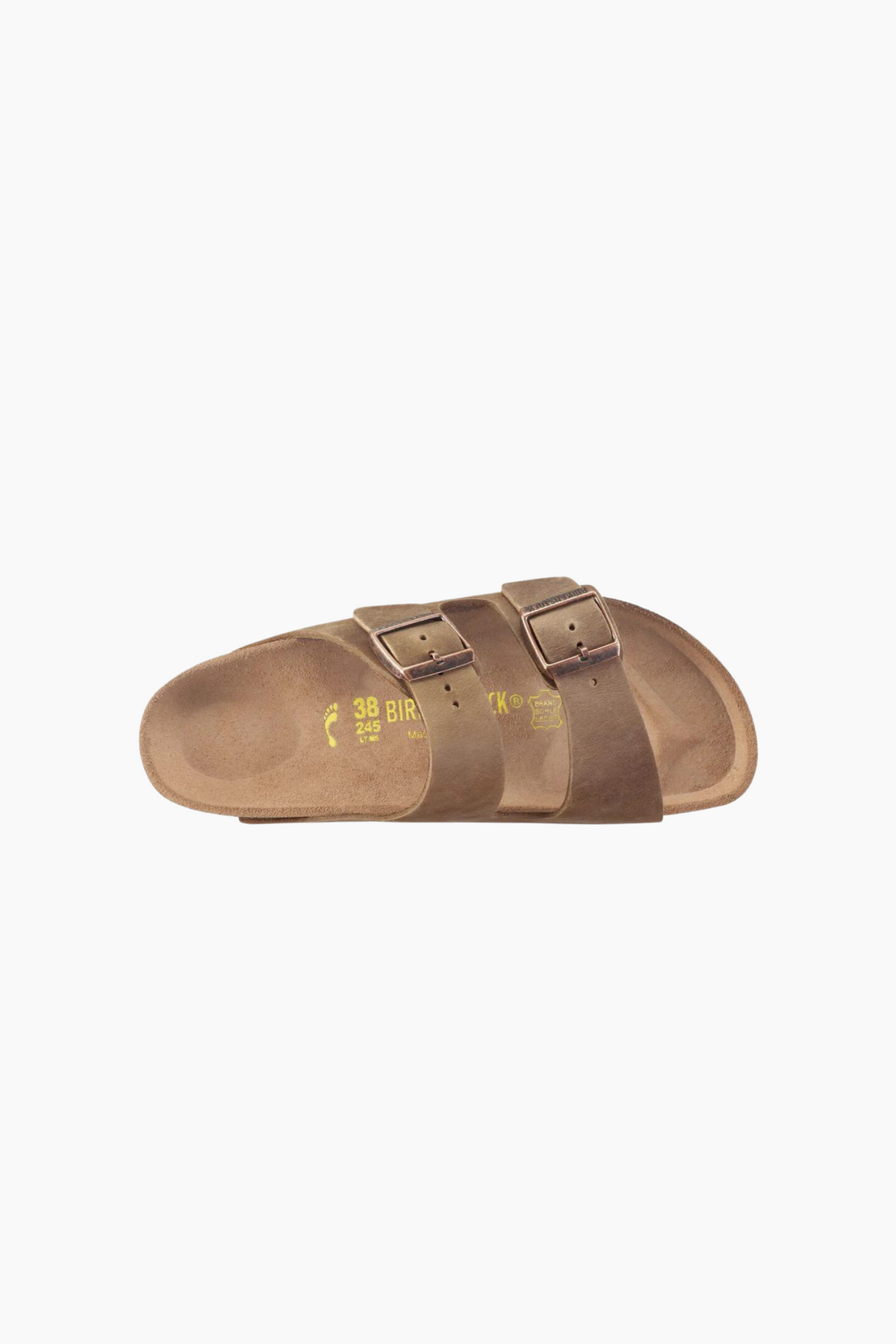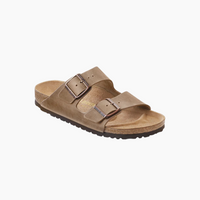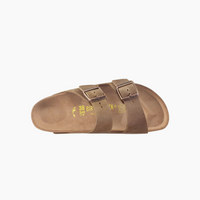 ARIZONA TABACCO BROWN OILED LEATHER NARROW
The BIRKENSTOCK Arizona is a genuine classic that has been delighting wearers for decades. For many, it is the epitome of the BIRKENSTOCK sandal because of its iconic design. The upper of this unisex two-strap sandal can be individually adjusted to the wearer's feet using two sturdy metal buckles – guaranteeing a good fit and firm support. The Arizona has for years been one of our most popular models of sandals worldwide. The variety of available materials and colours make the model a sandal for all walks of life.
Oiled leathers are designed to appear stressed and rustic looking. Leather conditioner will minimise this look. A lot of this occurs when the shoes are in transit as the paper rubs against the shoes and the shoes themselves jostle one another in the box creating scratches or scuffs on the leather. This can be worked out using your fingertips. The leather can appear dryer(lighter) in patches where the oil has dispersed or darker where the oil has settled. When you bend the straps or move the leather the colour will change frequently showing up crackly as the oil disperses.
Shipping is on us when you spend over $150 in one transaction. All orders are packed and shipped within 24 hours
Email us at hello@friendoffranki.com.au